He's (most likely) the one that cheered you on from the side of the football pitch, shared some (useless) tips on dating, and taught you how to shave. So isn't it time to give your Dad a little something in return?
Father's Day comes just once a year, making it the perfect time to really indulge him. With the great men of Ireland in mind, we've compiled a gift guide that for Dads across the land. So whether you're
blessed with deep pockets or keeping an eye on costs, there's bound to be something to tick the box.
From clothes and accessories to let-them-choose-themselves gift-cards, we've got them all covered. All you need to do is select, purchase and deliver, and then sit back and bask in the glow of making your old man very happy!
Father's Day Gift Ideas
Happy Socks, Limited Edition The Beetles Gift Box
Louis Copeland & Sons, Made To Measure Shirt Box
Eton, Floral Print Shirt
Swims, Stride blue Loafers
Jacob Cohen, Dark Wash Jeans
Ted Baker, Leather Wallet
Edward Dressler, Weekend Travel Bag
Tateossian, Roulette Cufflinks
Gant, Polo Shirt
Louis Copeland & Sons, Gift Card
When it comes to novelty ties, there's a fine line between a strong style statement and a David Brent-style novelty dud. Happy Socks' collection of printed designs falls firmly into the former, making them the perfect gift for any Dads. 
For a one-off that's, literally, a cut above, it's hard to beat a made-to-measure shirt, which can be designed to the wearer's exact tastes and measurements. Be warned, though – treat your old man to the unrivalled comfort of a custom-made shirt and he'll find it tricky, if not downright impossible, to go back to standard, off-the-peg designs.
Proving that the best things often come in small packages, inside the Louis Copeland made-to-measure shirt gift box the recipient will find an invitation card explaining the made-to-measure process, a tape measure and a few samples of the type of fabrics and buttons they will find in-store.
Made-to-Measure Shirt Gift Box €250
Whether for business or pleasure, Eton makes some of the finest shirts in the business. Not for shrinking violets, this 100% cotton, machine-washable design combines a vintage floral print with a contemporary fit, making it the perfect choice for the fashion-forward father looking to spruce up his wardrobe.
A significant upgrade on the average summer footwear. Modern, sporty two straps sandal in a stylish monochrome look. The upper is made of soft suede, the outsole is super light EVA. With eye-catching GANT lettering on the insole, making them the ideal warm weather accompaniment. Definitely not your common-or-garden summer shoe, then!
It's a truth universally acknowledged – shopping for new jeans is one of life's less enjoyable activities. Leaving the comfort zone and shedding worn-out old favourites can be a wrench, and negotiating a minefield of different cuts, washes and styles makes for a laborious, overwhelming experience.
With their regular fit and dark wash, these Jacob Cohen jeans — with their distinctive yellow badge — are suitable for style-savvy Dads, but they're certainly not 'Dad jeans'. Available in waist sizes from 32-40, they're the perfect addition to any man's wardrobe and boast a craftsmanship that will ensure they endure.
A quality leather wallet is a man's best friend, equally at home in the boardroom or the bar. And that's why every Dad will relish receiving a sleek design if his existing one is in need of an upgrade.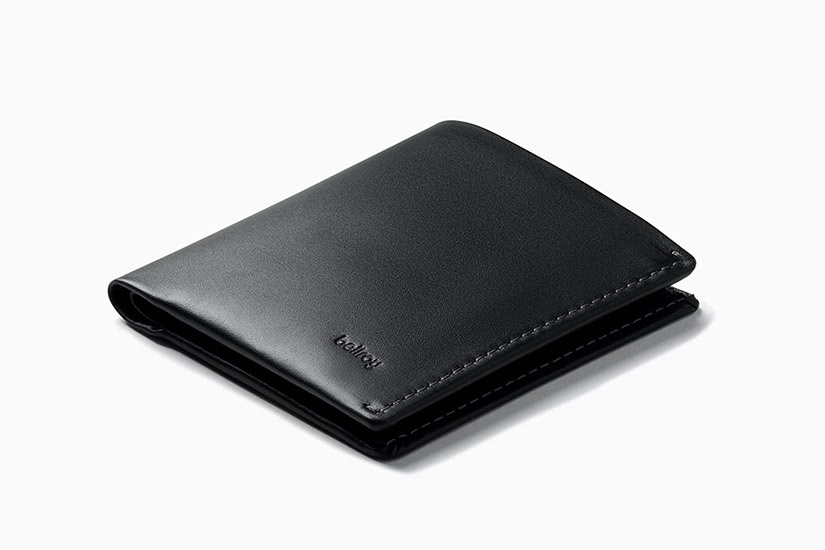 Whether it's for an overnight stay or a trip to the gym, your father deserves more than a downtrodden holdall. A neater toiletry bag for those who want to travel easily is a perfect choice. The toiletry is suitable for both women and men and has room for your most necessary hygiene items. The perfect father's day gift to show your dad you cherish him. 
Today's men don't have too many outlets for decorative flourishes about their person. A tie, a pocket square, perhaps some subversive socks and, of course, a pair of classy cufflinks. Made from steel for hardwearing durability, they feature a modern brushed texture and an oval whale tail, these cufflinks are the perfect choice to jazz up any shirt.
Summer always calls for a box-fresh polo T-shirt, and Gant's are some of the best on the market. A high-quality cotton construction will keep the wearer feeling (and looking) cool when the temperatures soar.
If you're still stumped on what to choose, or if you're buying for a father that's hard to please, there's always the beauty of a voucher. While it might not score highly on the imagination front, it's the perfect way of letting your father pick what suits him best.
Our Gift Vouchers come gift-wrapped in our signature Louis Copeland & Sons presentation box and, rather handily, have no expiry date – so the old man can take his time deciding how he'll spend it.
Looking for more tips and advice? Check out the How-To and Style sections to keep up with the latest trends and improve your style game.