There's little room for error on the morning of your big day, so it's vital that you don't overlook the finer details. A cool head and some forward planning will ensure that you look picture-perfect as you exchange your wedding vows. And here's how:
Packing a second shirt is a necessity, not a luxury. Why? If there's any make-up on your collar following a morning of hugs and kisses (or if perspiration has got the better of your shirt fabric), you can freshen up for the official photos.
Shirts should, of course, be ironed flat on both the front and back, while the sleeves should have a crease running along the top of the arm pressed firmly in.
MASTER THE ART OF TYING YOUR BOWTIE
If you're wearing a self-tie bow tie, be sure to practice how to tie it, so there's no last-minute panic on the morning of the wedding. As Roy Keane put it: 'Fail to prepare, prepare to fail."
Many grooms choose to break in their box-fresh wedding shoes on the actual day. The result? Sore feet and the possibility of blisters. Instead, plan ahead and wear your new footwear* around the house prior to the wedding – this will soften the leather and make them far more comfortable to wear on the actual day.
BRING A SPARE PAIR OF CUFFLINKS
If you're wearing a double-cuff shirt, pack a spare pair of cufflinks. Believe us someone always forgets theirs or worse forgets yours.
HANG UP YOUR SUIT
Creases in a suit or shirt do little to enhance any groom. If there is any visible creasing in your clothing, simply hang it up in the shower room and allow the steam work its magic. And don't, under any circumstances, use an iron!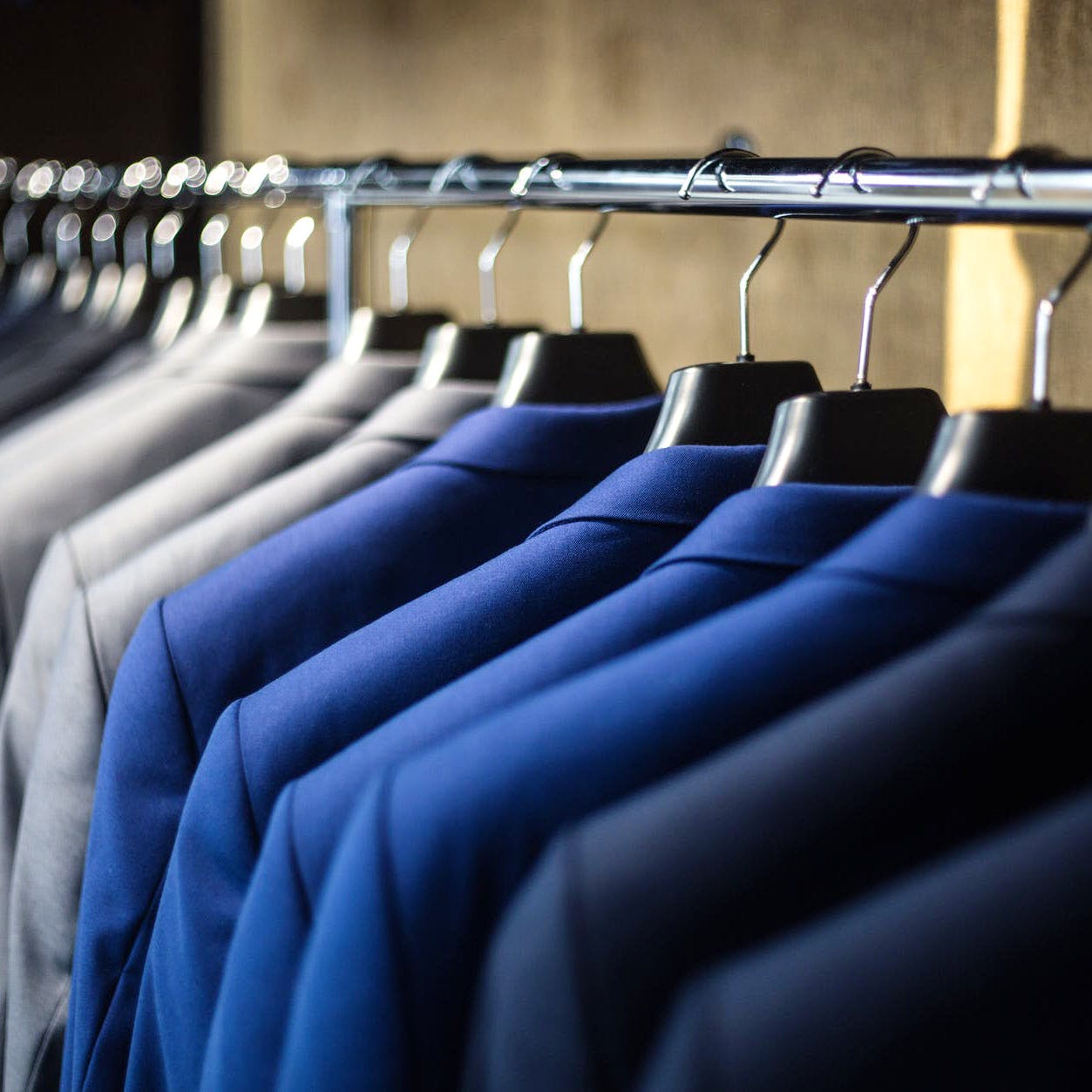 While your suit jacket should be completely-crease free, your suit trousers should feature a line down the front of the shin and back of the calf.
Your wedding suit will have various pockets, but that doesn't mean that you need to fill them. Nothing will ruin the clean lines and tailored hang of your perfectly pressed suit than the silhouette of a wallet or mobile phone.
If you can't bear to be separated for too long from your phone, leave them in the care of your best man.
A wedding day is neither the time nor the occasion to be experimenting with hairstyles. Decide on how you wish to style your hair, have it cut a week or so before the wedding date, and you'll have one less thing to worry about.
Even if you don't normally wear a watch, a wedding is the perfect time to accessorise your wrist. Elegance is preferable to bling, so keep it classy and conservative and you'll have a timepiece that will complement, rather than compete with, your outfit.
You're going to need something to wipe away the tears of joy – so a pocket handkerchief is always useful to carry.
Last but certainly not least, remember the rings. Place them securely in your breast pocket to entrust to your best man prior to the ceremony.
Check out our dedicated Weddings section to discover all the latest tips and trends for your big day.